A world view
Behind the scenes at the Cycling World Champs 2019
All photography: Kitty Pemberton-Platt
We can't help but love voyeurism and what is often described as an escapism from our own lives. It's also endearing to witness the everyday when it's not yours. Turning what could be seen as normal into something novel and questioning your view of the world by looking through the experience of someone else's. Below is a peak behind the peloton and an insight into what happened before and after these incredible athletes performed on the world stage.
Friday 14:30
Tiffany Cromwell, Team Australia. Location: Team hotel
The rain continued to pour as did the Yorkshire Tea. Whilst the weather can't be controlled, final routines can be.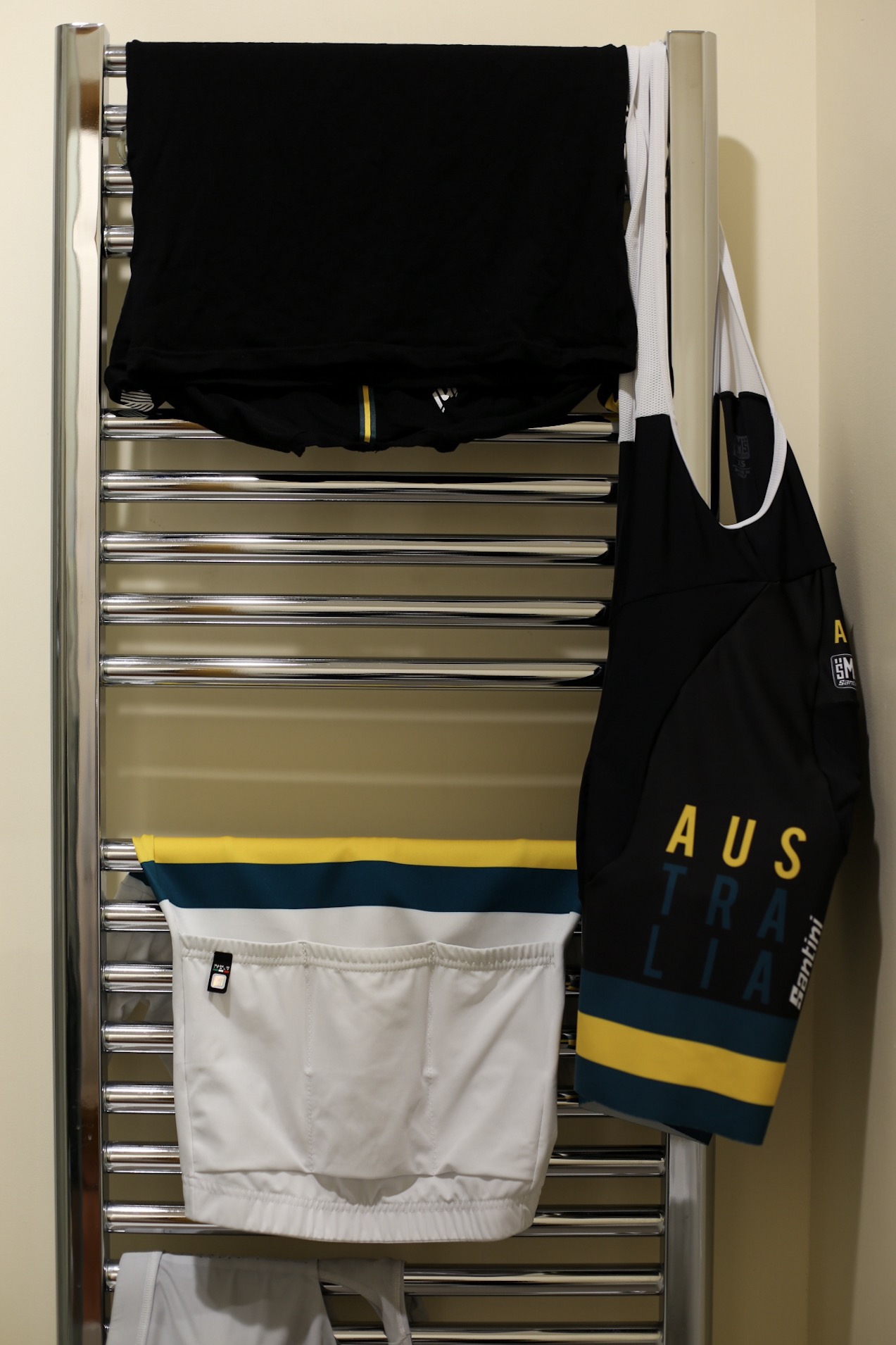 the uniform 24 hours before they raced.
Friday 16:00
Hannah and Alice Barnes, Team GB. Location: Team hotel
Eyewear was chosen and uniform was hanging ready for British battle on home roads.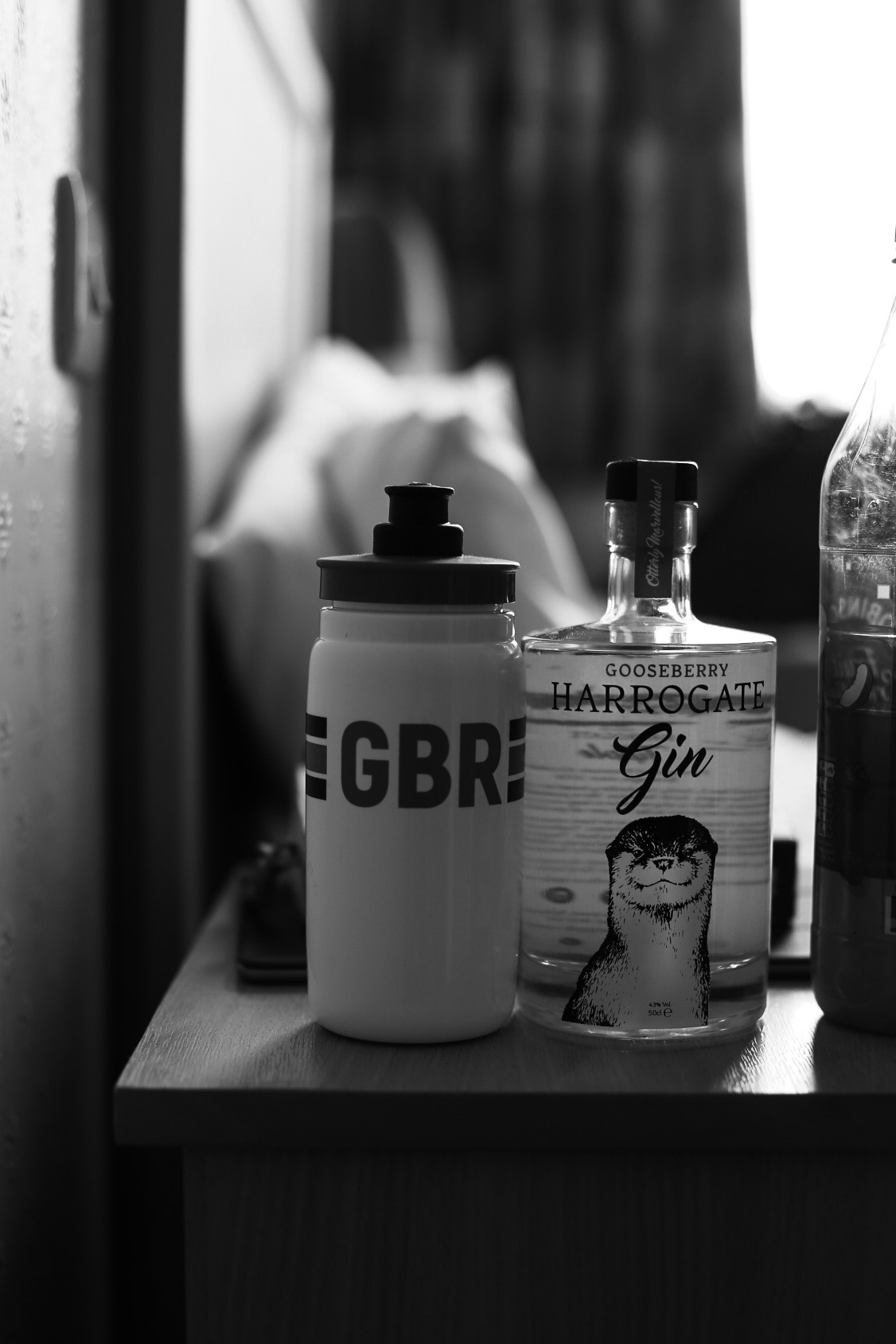 from all the places I race at" - Hannah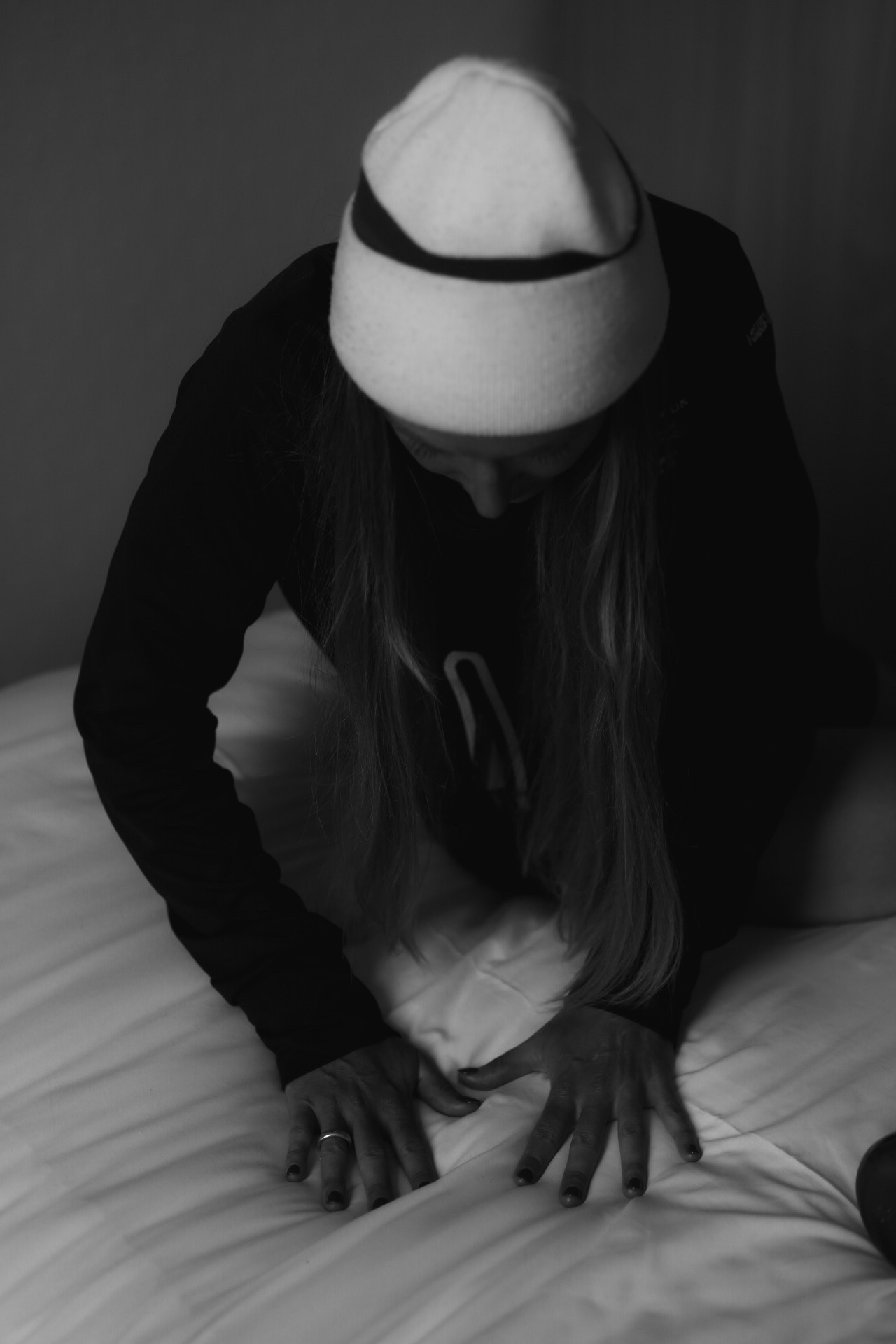 were completed for the entire team including a Yorkshire Tea themed design for Lizzy Banks.
Saturday 10:00
Location: Team bus car park, Bradford
Headphone size, type of footwear or the way they styled their slouch-wear. The outfits chosen for the car park required the perfect blend of comfort, consideration and pockets.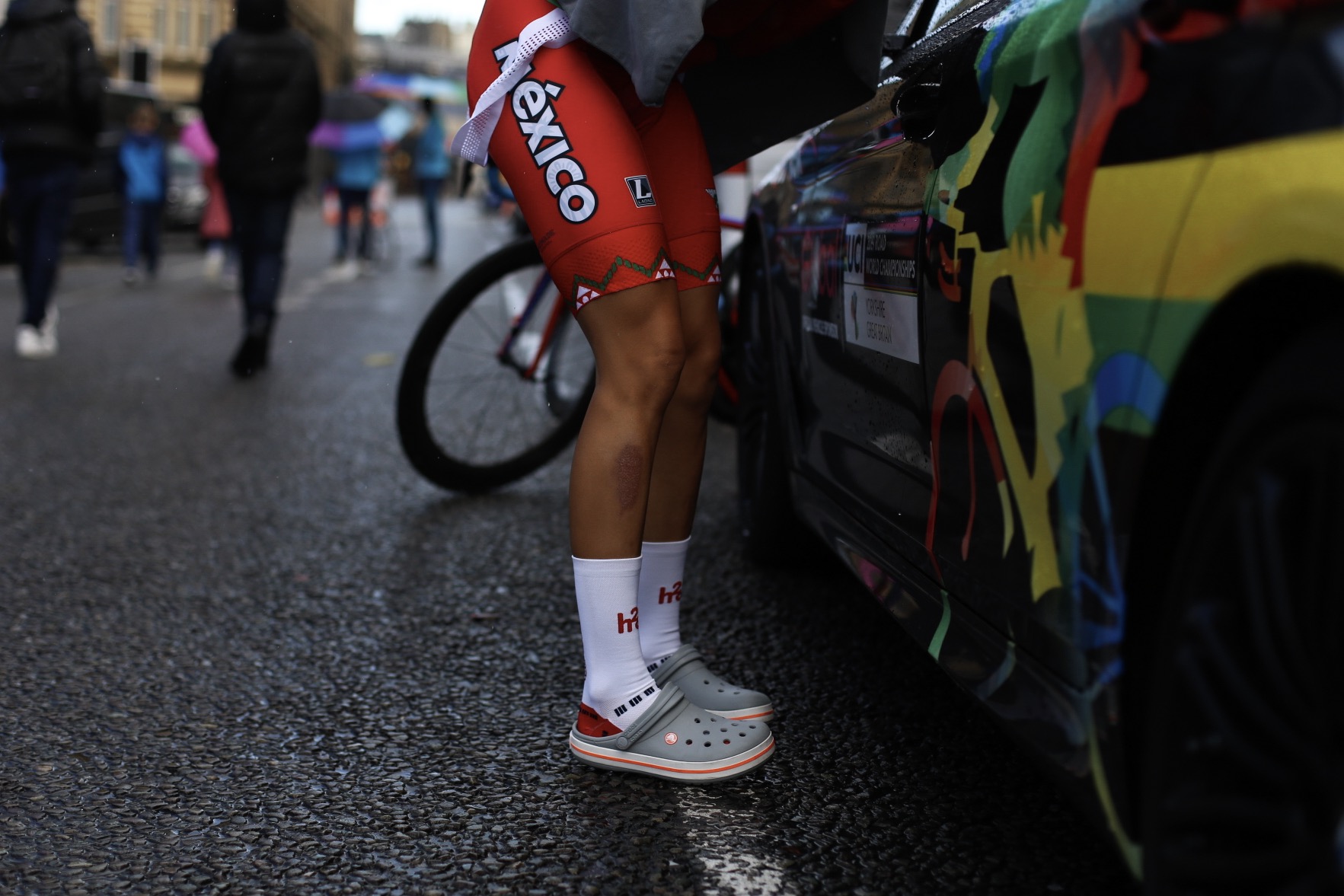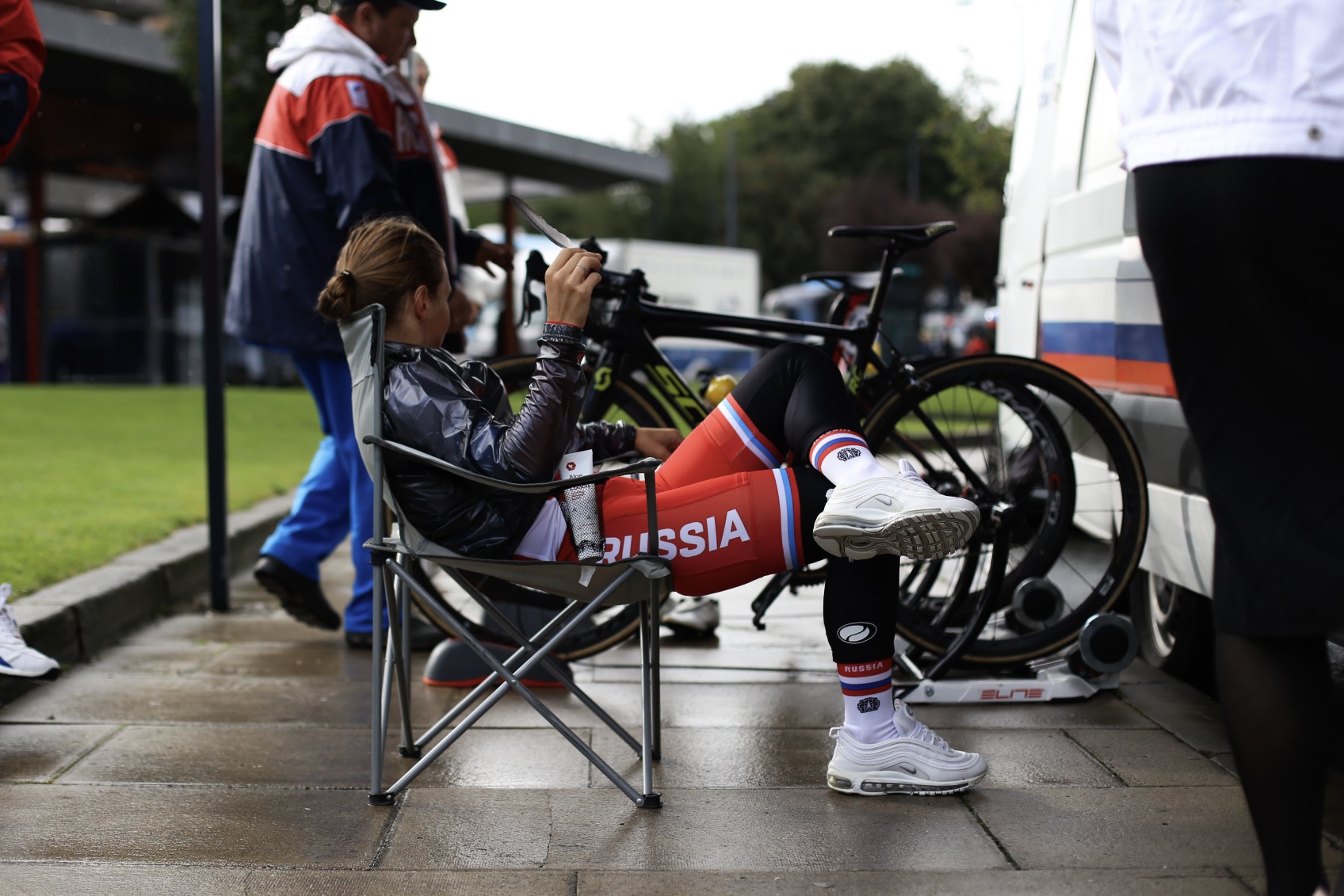 The most popular bus in the car park. Team GB walked out oozing patriotic style, zipped up with layers to keep them warm as the world tuned in.
Saturday 1630
Location: Team buses, Harrogate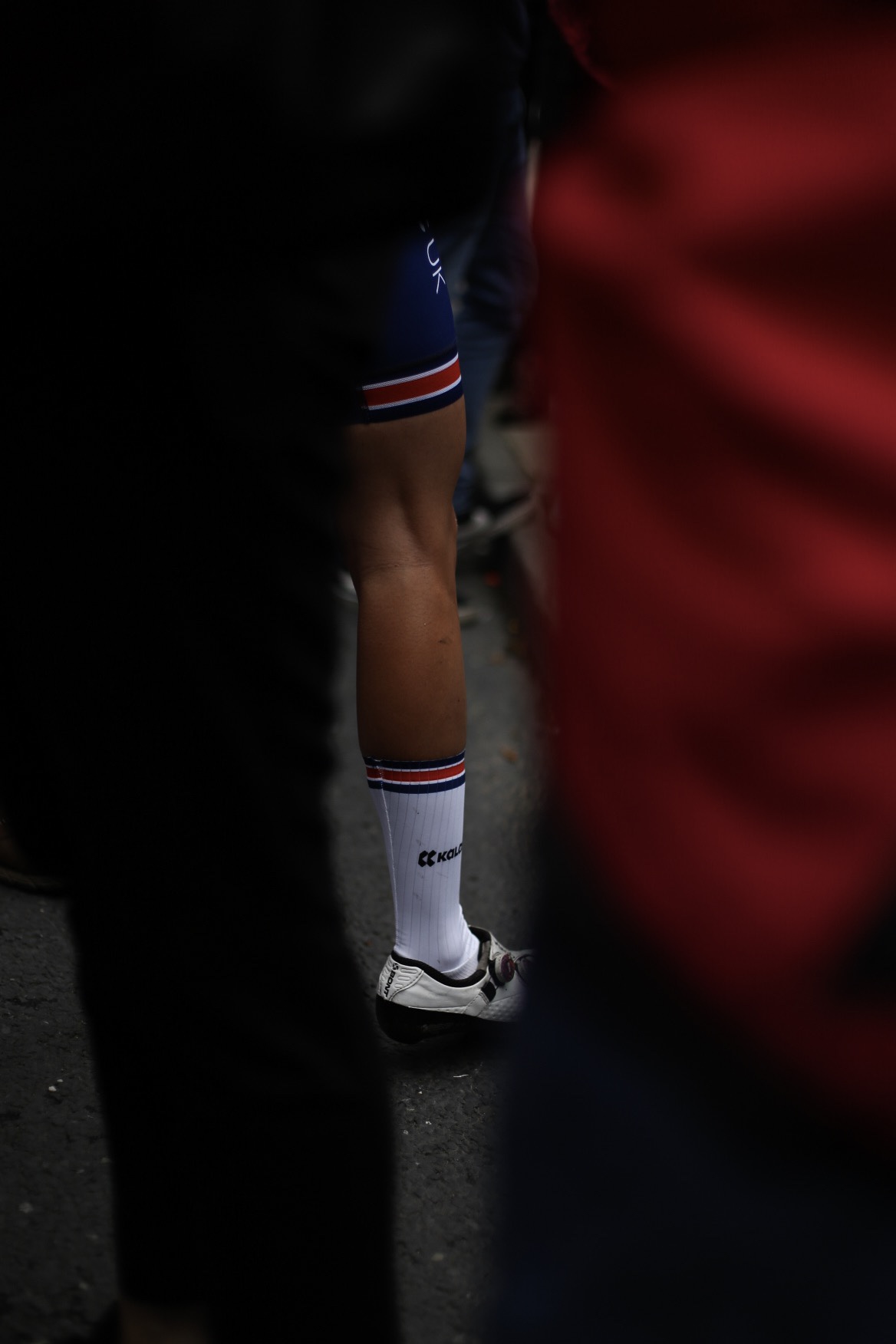 waited near the team buses to get a glimpse of their hometown heroes.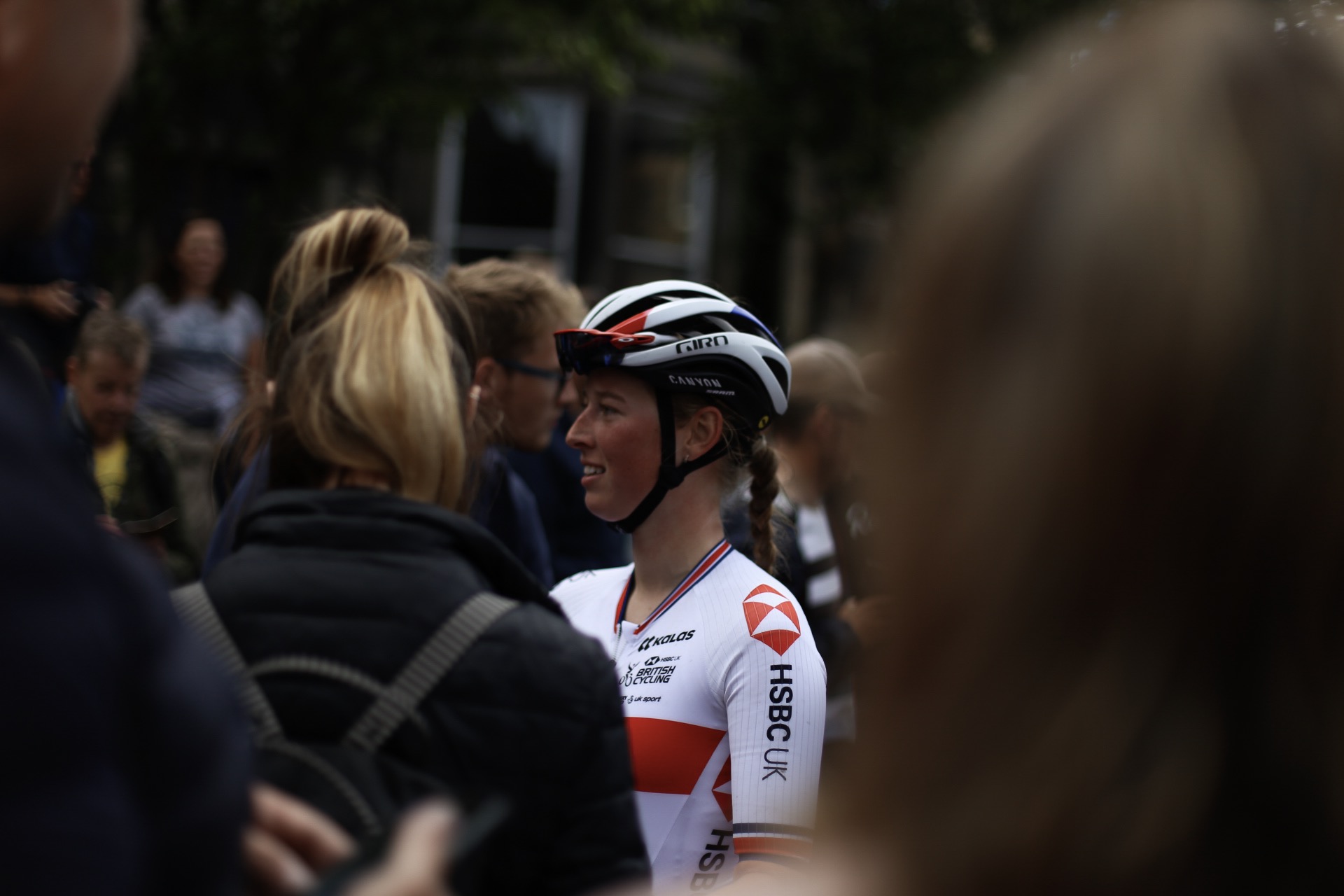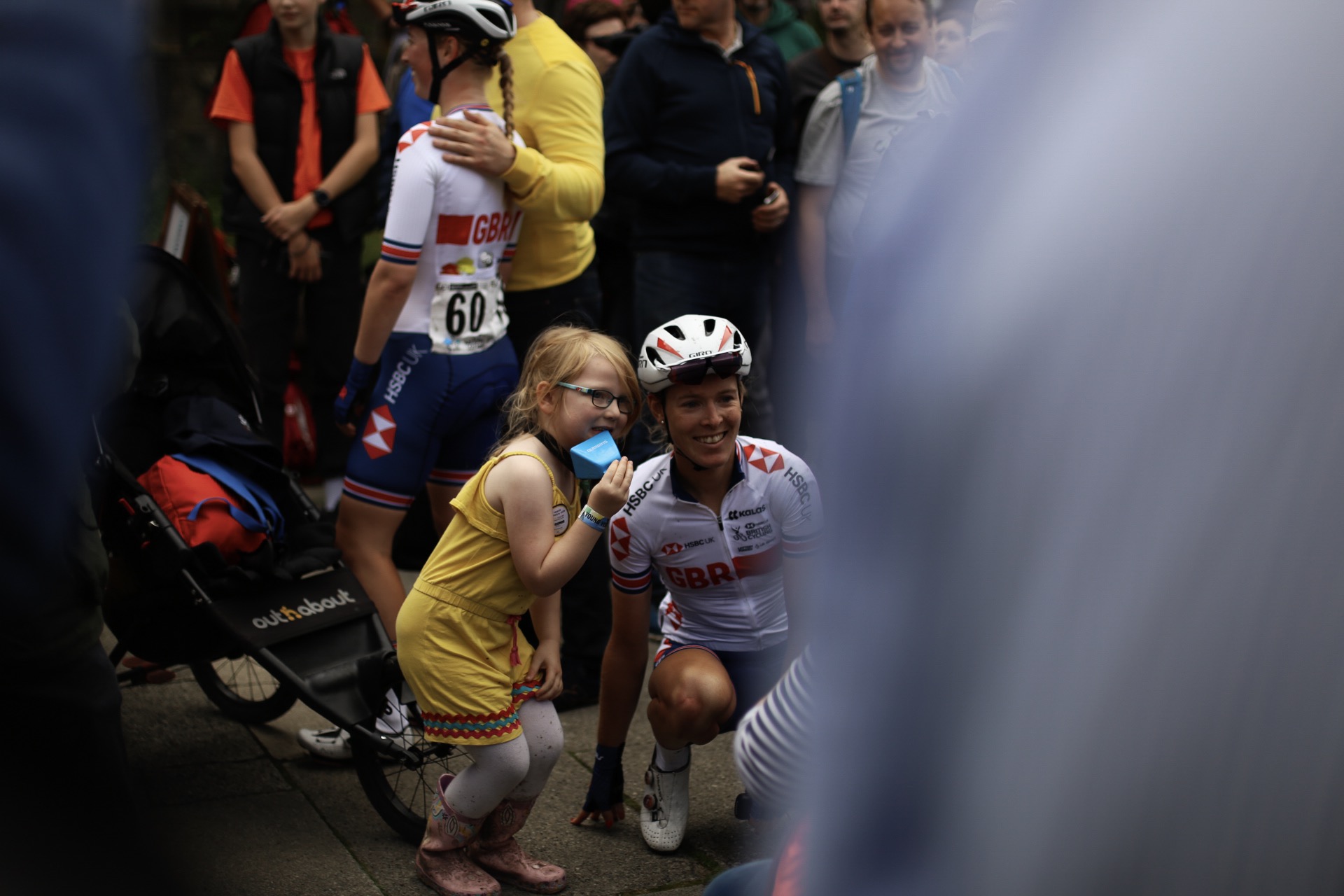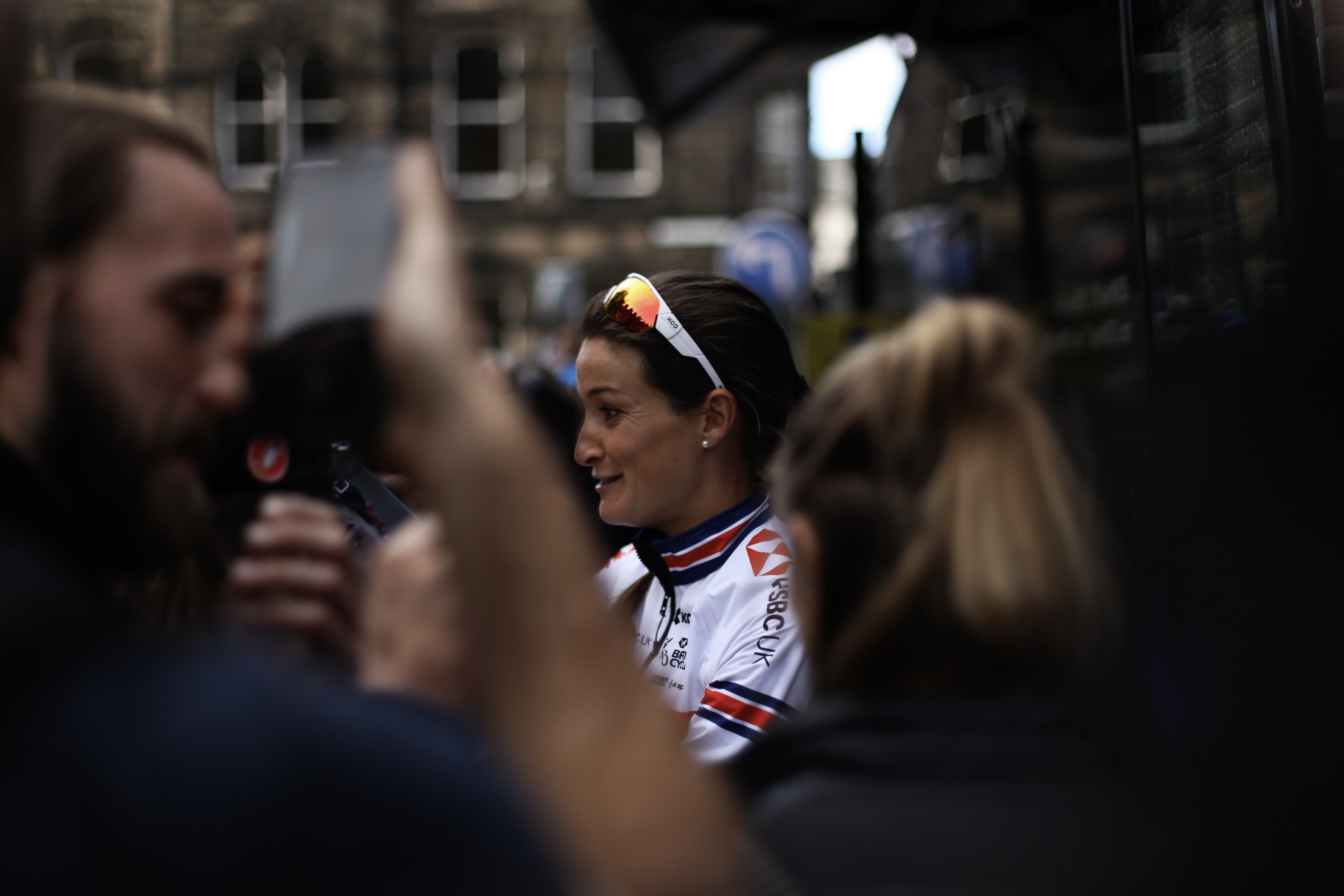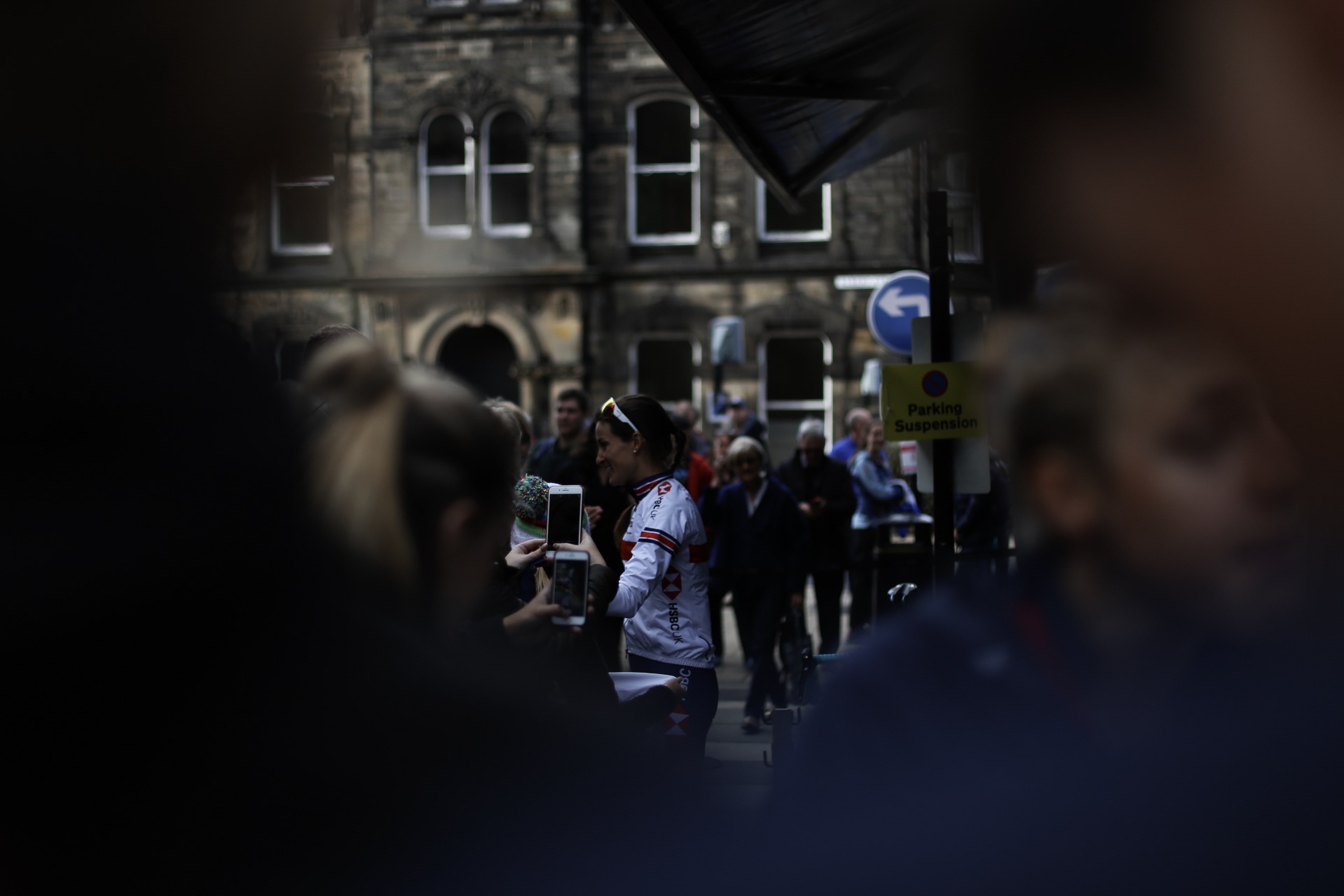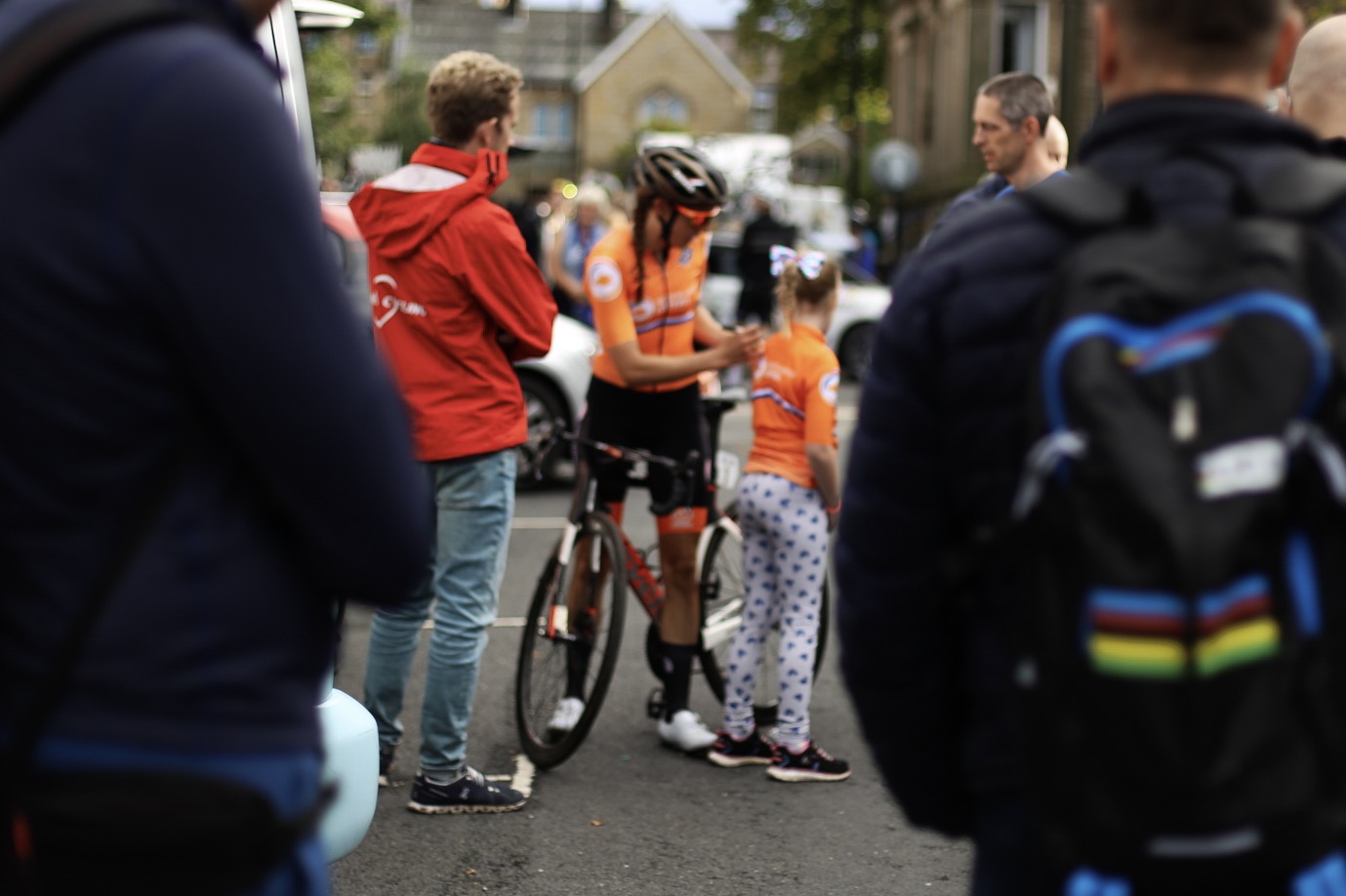 Saturday 1730
Location: Team buses, Harrogate
"We've booked a table for 22 of us and I'm definitely going to get a burger" - Hannah