No Place Like Holmfirth
Good vibes:
Urban dictionary: the people, places, ideas, and possibilities that evoked positive, safe, happy sensation.
People discover their own good vibes in different places. There's no single set of ingredients or shared secret amongst the lucky few. Good vibes are available to all.
This weekend we unlocked ours – three days full of belly laughing, jaw-aching smiles and productive exhaustion that comes from pushing yourself on the bike. It was a short cycling trip away to Holmfirth, UK, with Sophie and Aoife. Two friends (who featured in the first KPP shoot) that are impressively strong yet humble, kind in every sense and truly positive people to be around.
Below is a guide to where we stayed, the routes we rode and our take on recovery (expect prosecco and praline Magnums).
1. The Location
Holmfirth, UK - a small town in West Yorkshire that sits at the top of the Peak District. The gateway to cycling heaven that boasts an impressive variation of pubs, bars and quaint shops (including a gin store). It also featured in the Tour de France Grand Depart in 2014.
2. The Accommodation
Cyclists can be high maintenance. We have unique requirements that often cause issues when trying to book accommodation – does it have space for bikes? Is there plenty of coffee equipment? Can we reach beautiful roads easily? Is there a track pump included? Thankfully, The Old Butcher's Shop ticked all the boxes as well as some additional glitter that gave the weekend even more sparkle. From the cycling themed tea towels and memorabilia to the secured outdoor space for bikes, the small but unique apartment gave the weekend a special touch. We were close to supermarkets and bars and we'd barely turned our Wahoo on and clipped in before the climbs began. A perfect basecamp for a weekend micro adventure.
You can book The Old Butcher's Shop on airbnb here.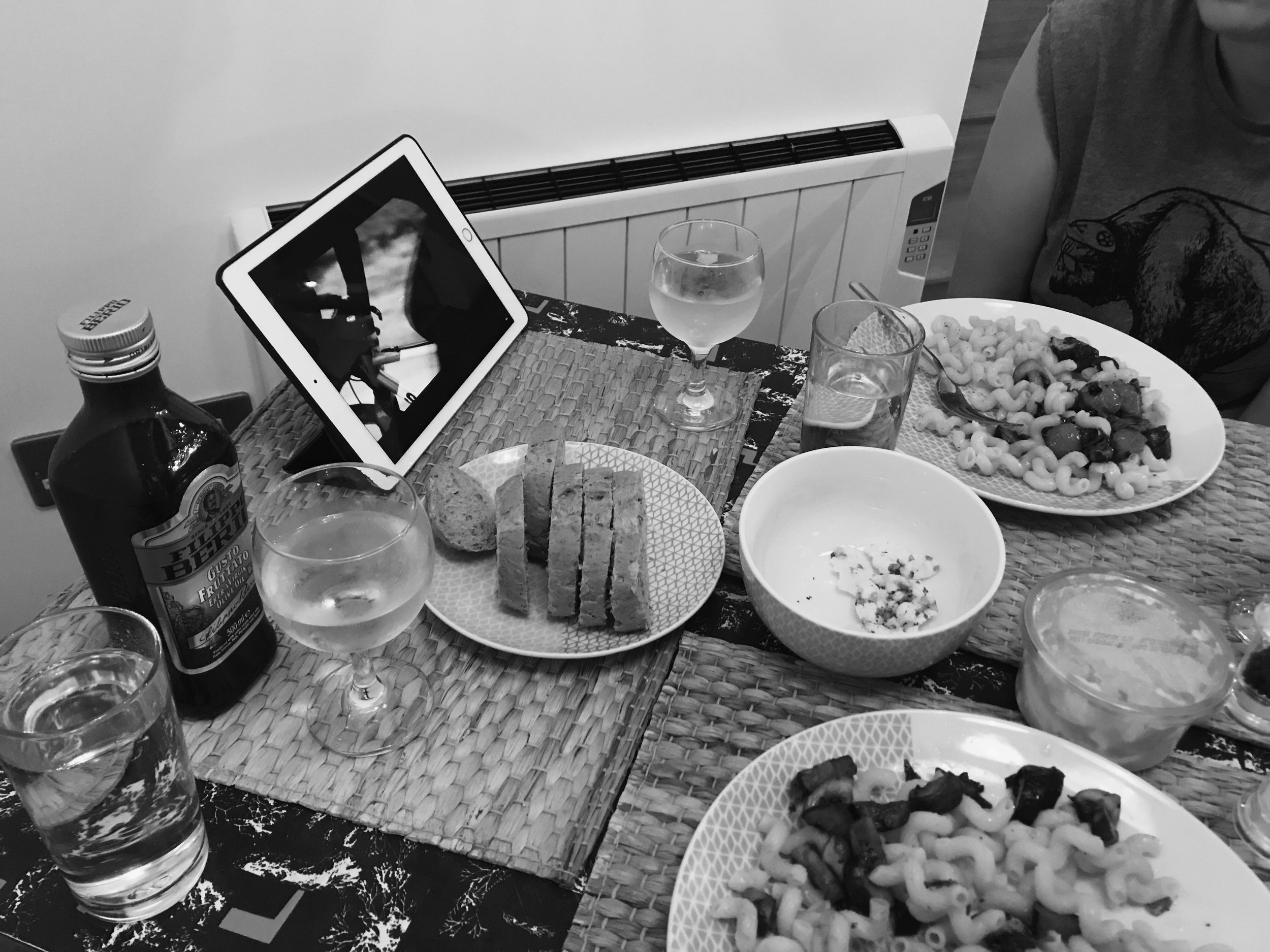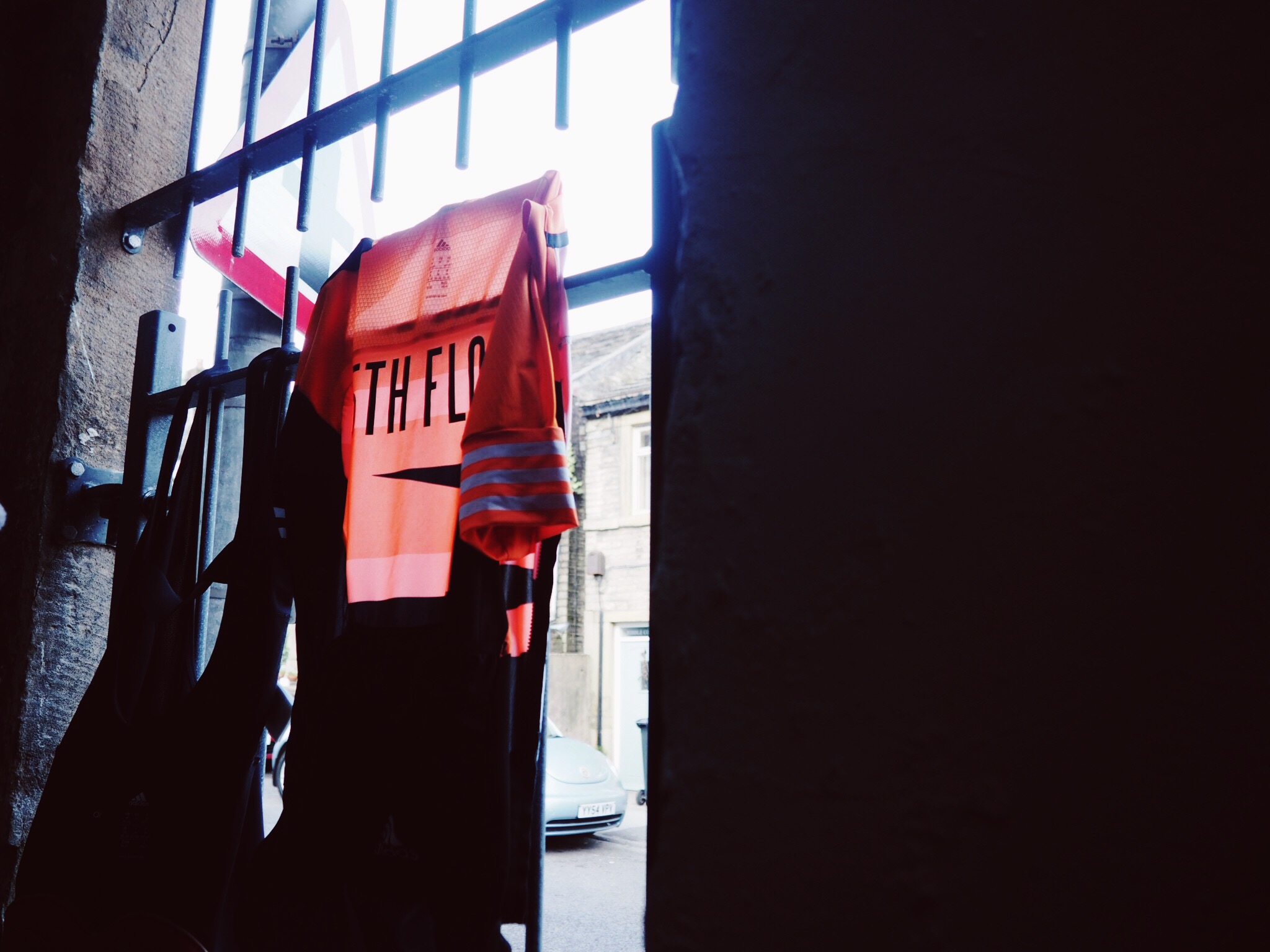 3. The Routes
A cycling trip is nothing without good routes. We found two that took on some of the official Top UK Climbs, including Snake Pass and Holme Moss both ways. Sophie and Aoife are inspiring – the way they climb is enviable but so is their attitude. We rode at our own pace and met at the top. No egos. No complaints. Just good vibes and good encouragement. These routes are some of the best I've experienced in the UK – expect leg burners, mind blowing descents and picture opportunities around every corner. It was a pleasure to see this part of the world and be on our bikes to take it in with the focus it deserves.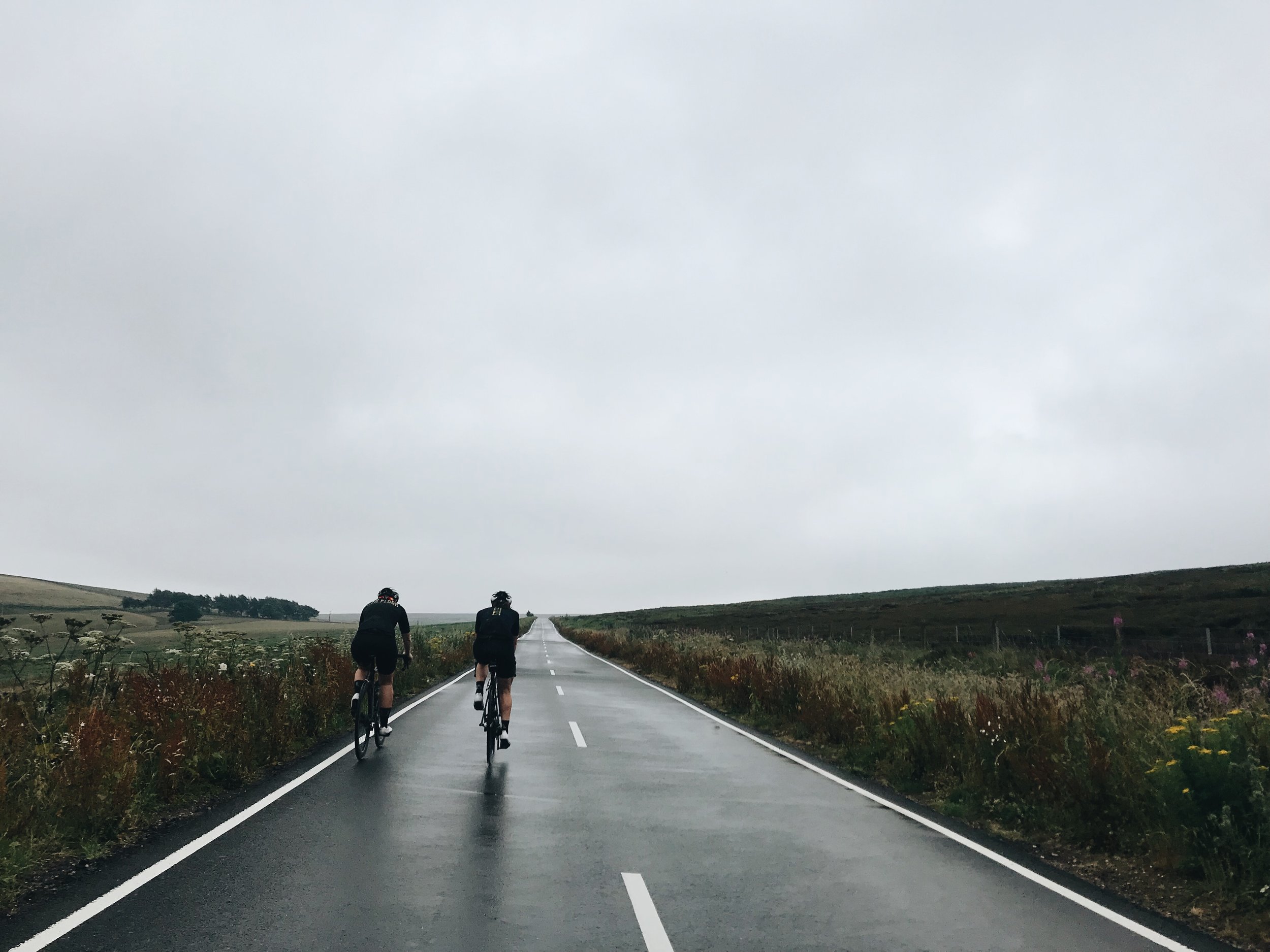 4. The Recovery
The food and drink consumption is always impressive during these weekends. We cooked together, snacked together and enjoyed a well deserved Italian together (Poppa Piccolinos) on the last night. We drank prosecco in the park, walked home with praline Magnums and shared Maltesers whilst watching the Giro Rosa highlights. These moments are more than meals – they're rewards, recovery and endearingly simple moments that make all the pain worthwhile.
Have good hobbies and share them with great people. This weekend our tan lines have been sharpened, spirits have been lifted and a few more climbs have been conquered. I'm still eating everything in sight, but I'm also completely fulfilled.
Good vibes, you've been great. There's truly no place like Holme