The Bikes
It's an overwhelming choice. One that seems impossible at times. Everyone has an opinion. You often feel stupid about asking questions. It's technical. But it's creative. It's a machine. But it's art. It's the quest to find your new bike.
I currently ride a Condor Acciaio and a Condor Potenza (I bought both of these bikes - no sponsored ad here). I'm not mechanically minded (I am lucky enough to have friends who are) but I understand both the physical and mental benefits of choosing the right trusty steed. So below is a simple guide of my two bikes are and their main features.
1. Condor Potenza aka The Coffee Bike
This is my fast bike for racing which essentially means it's lighter, more aero and features a few snazzy bits.
Frame: Condor Potenza, carbon frame.
Colour: You pay a little extra to choose a bespoke colour. After several ideas, I decided on The Coffee Bike - latte coloured frame with a dash of milk for the fork.
Groupset: Shimano Ultegra 6800, 52-36 with a 11-28 cassette. I'm not going to pretend I am a groupset Guru. I'm not even a groupset trainee. I simply asked my dear friends for their advice. I did recently change to a compact chainset - easier gears so I can spin more - due to a bad back and a riding style that will forever choose high cadence over grinding out power.
Wheels: Specialized Roval CLX 32. I wanted nice aero wheels that I could race with but were also suitable for weekend rides. I paired these with specialized turbo cotton tyres. As well as an aesthetic preference, these are also the fastest wheels on the market (so I've heard). For winter, I change back to Contintentals.
Other: To finish up the race rig, I have a Wahoo Bolt mounted with an aero mount. Every second counts.
2. The Condor Acciaio aka Zazu (named after the blue bird in the Lion King)
This is my everyday bike which essentially means it's comfortable, slightly heavier and has more gears.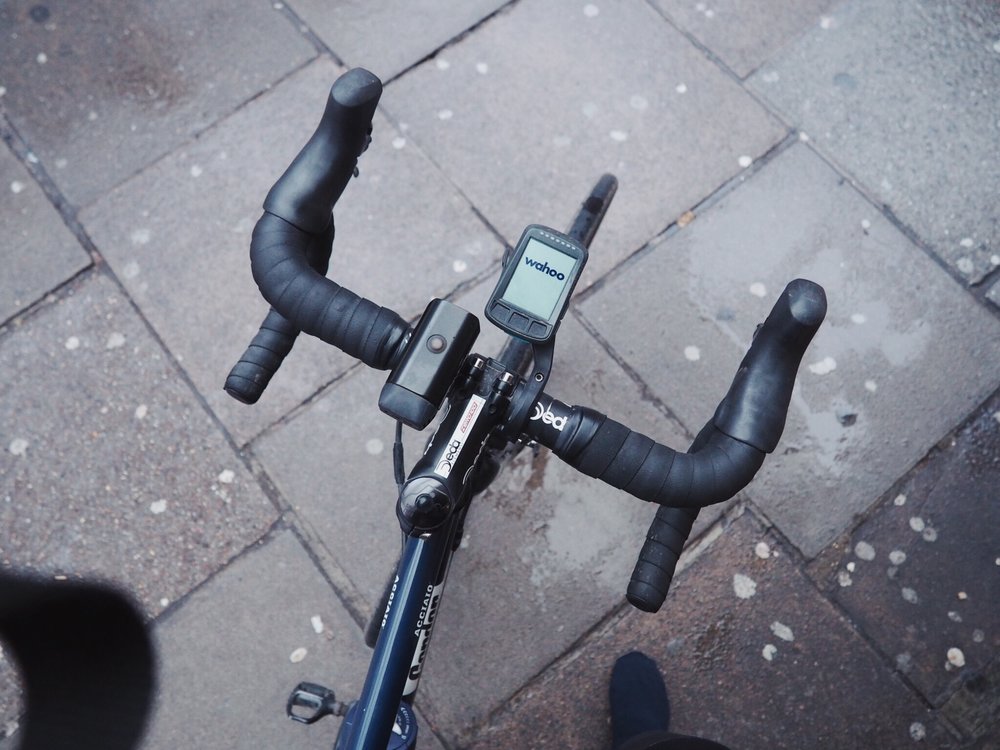 I built the bike with Condor including frame, groupset and wheels.
Frame: Acciaio. Steel, with a carbon fork, but still relatively light (in 2017, I used her to ride the Etape).
Colour: Midnight Blue.
Groupset: Shimano 105, 50-34 with a 11-32 cassette. This is what I call 'granny gears'. I often have more gears than anyone else which is place I like to be in life.
Handbuilt wheelset: H Plus Son Archetype. I liked the look of them.
Other: To finish up the rig, I have the Wahoo Bolt or ELEMNT.
Here's to a life of bike porn and possibilities. More gadgets than sense. And a life promising yourself that this bike will finally be the one you keep clean...